The former Minister of Culture has just released a book called "the ball of the hypocrites" in which she talks about the spire of Notre-Dame cathedral lost after a fire. She wanted the spire to be returned to its original state to respect the history and
the Venice Convention, but the government and President Macron wanted to change the spire to make it more modern and criticized him for doing as he pleased (while the majority of French people did not want major changes).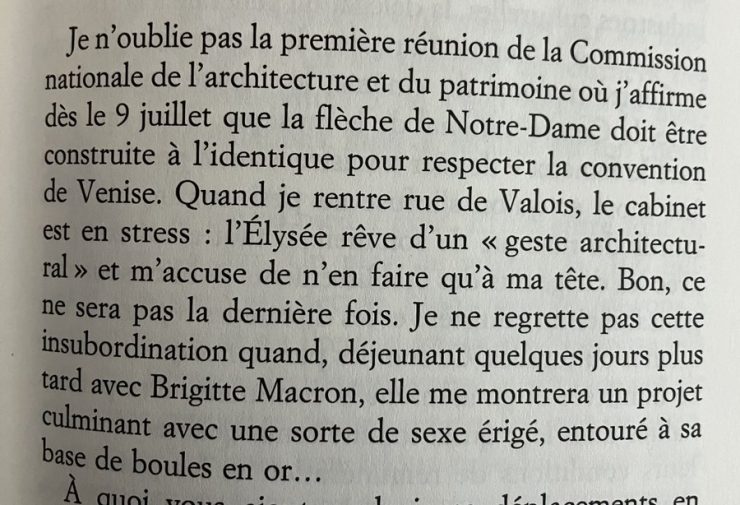 Fun fact: Brigitte Macron met Emmanuel Macron when she was his teacher and he was 15, they got together around this time + the rumors that she was born a man.